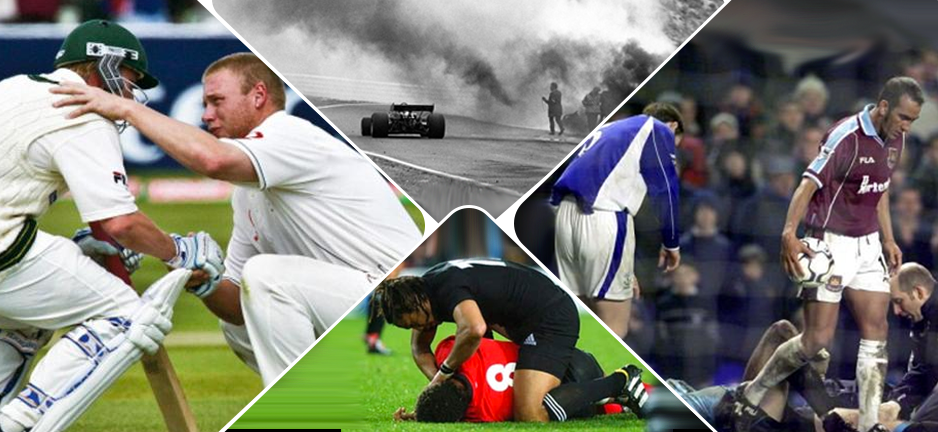 Japan suffered a gut-wrenching defeat in the World Cup. The disappointment amongst teammates and supporters alike was palpable. The loss wasn't enough for them to surrender their goodwill however, as fans stayed back after the match to clean the grandstand, and their football team did likewise in their locker room.
The gesture has made waves across the internet, and reminded us about the all-too-forgotten importance of being a great sport – win or lose.
Here are some moments in sporting history that warm our souls just as much as Japan's honourable housekeeping.
Cricket: Andrew Flintoff and Brett Lee
During the second Test of the 2005 Ashes series, Australia needed just two runs to win, but England's Steve Harmison managed to take the final wicket from batsman Michael Kasprowicz to win the match. England were elated but all-rounder Flintoff, delayed his celebrations to console Australia's Brett Lee.
Formula One: David Purley and Roger Williamson
Britain's Purley abandoned his car after seeing Williamson crash disastrously during the 1973 Dutch Grand Prix. Purley tried desperately to flip Williamson's enflamed car back on its wheels and attempted to put out the flames with an extinguisher, however Williamson died of asphyxiation. Purley was awarded the George Medal for his bravery and later died in a plane crash aged 40.
Football: Paolo di Canion v Everton
During the 2001 Premier League game at Everton, Italian striker Di Canio caught the ball to stop play after Everton goalkeeper Paul Gerrard left the goal area to make a difficult play and fell injured. Di Canio earned a standing ovation from the crowd and later, won the FIFA Fair Play Award.
Rugby Union: Tana Umaga and Colin Charvis
During a 2003 Test match between New Zealand and Wales in Hamilton, Welsh player Charvis was knocked out by a tackle from All Black Jerry Collins. Play continued down the Welsh half of the pitch but not before All Black Umaga left his position to put Charvis in the recovery position and remove his gum shield.