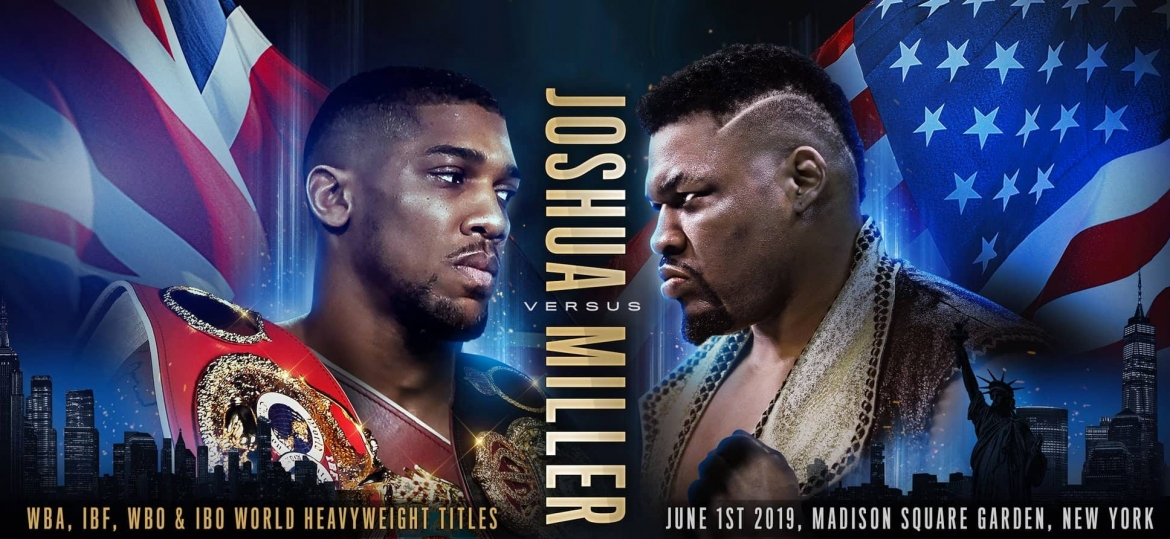 Anthony Joshua, the UK's top boxer will be in New York on 1st June to challenge Jarrell Miller. Will he be able to defend his multiple heavyweight titles?
Why not make sure you are there to experience the fight night LIVE and the world famous Madison Square Gardens. This will be a sell out event, so make sure you get your tickets now, from groups to VIP packages, we got it covered.


Who is Anthony Joshua
Anthony Joshua came to the attention of the masses in 2012 at the London Olympics beating Roberto Cammarelle to take the Gold Medal in the Super Heavyweight division. He currently holds the IBO title, as well as three major championships (out of four): the IBF title (2016), the WBA title (2017), and the WBO title (2018).
Famous Fights
The Ring named Joshua's 2017 fight against Ukrainian heavyweight champion Wladimir Klitschko "the fight of the year" (and his upcoming match with Miller just might be 2019's!). With a knockout punch in the 11th round, Joshua ended Klitschko's hopes of regaining his nine-year rule as lineal world heavyweight champion, which he had lost in 2015 to Tyson Fury.
After a slow start in his 2018 fight with Russian heavyweight Alexander Povetkin, Joshua knocked out his opponent in round 7 with a left-handed punch. Though the match continued a bit longer, everyone knew Joshua had already won.

When and Where
Anthony Joshua's fight with Jarrell "Big Baby" Miller will take place on June 1 in New York's iconic Madison Square Garden, located in Midtown Manhattan. It will be his first match in the US (all of his matches have taken place in the UK to date).
Expect a breathtaking bout: the brash 6′ 4″ Miller plans to deprive 6′ 6″ Joshua of his titles, saying, "It's dog eat dog in the ring, and this dog has got a bigger bite."
AJ is equally bent on defending his hard-earned belts with his fists. He has knocked out all but one of his opponents (New Zealand champion Joseph Parker), and he has never been defeated.
CONTACT US NOW
Tel: +971 55 5298 559