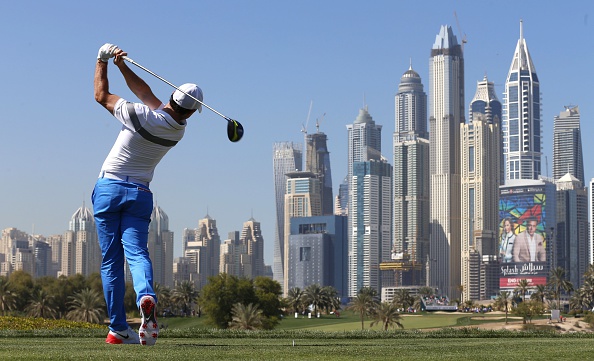 Following Europe's win against the United States in the Ryder Cup, the UAE is excited to host all 12 winners of the team at the season-ending DP World Tour Championship at Jumeirah Golf Estates, from November 15-18.
Europe began the biennial tournament having lost the opening three matches. It wasn't until Francesco Molinari and Tommy Fleetwood came out victorious against Tiger Woods and Patrick Reed that Europe were boosted back into the spotlight, taking a 5-3 lead heading into the second day.
It was a four-point deficit on the final day singles, with the USA making a great start, picking up 2.5 points in the opening three games, but defending DP World Tour Championship winner Jon Rahm made sure Team Europe got their first point of the day with a 2&1 victory over Woods to get the winning ball rolling.
In the end it was six of the last eight matches that went Europe's way. With such amazing play taking place in France, we can't wait to see what will await Dubai.