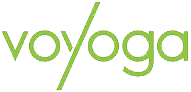 Voyoga offers Traditional Bikram Yoga with energetic and inspiring Bikram Yoga Teachers each with a journey and a story of their own that will motivate you at all times.
You will always find a friendly face at the front desk and experienced teachers ready to answer any question you may have, the community feeling at Voyoga is nothing like you will find anywhere else.
With yoga rooms are specifically designed for both Bikram Yoga and Regular Yoga and floor to ceiling windows that boast a panoramic view of the City from the 31st floor, you get the ultimate views as well.